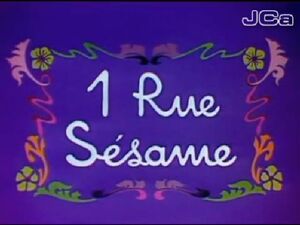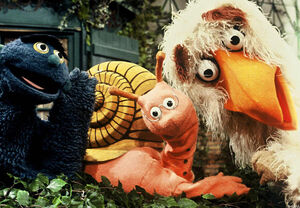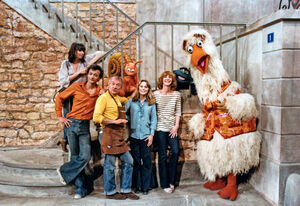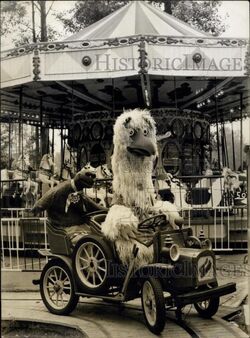 1, Rue Sésame is the original French Sesame Street co-production, which premiered on January 4, 1978.
The French Muppet characters are Toccata the large Albatross, Mordicus the saxophone-playing blue Grouch, and Trepido (a pink snail).
The series was executive produced by Michel Berthier from TF1 and Lutrelle Horne from CTW. The show ran for a total of 80 episodes and ceased production in June 1982.
A similarly titled French co-production debuted in 2005, called 5, Rue Sésame.
Character Translations and Voices
As with other co-productions, most of the characters were renamed. A few had different voices on certain albums than on the show, and sometimes multiple names were used for the same character.
Cast
Puppeteers
Actors
See also
External links