This article is about an upcoming project, product, or production.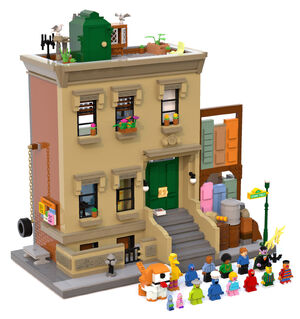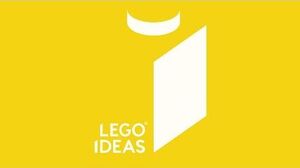 A playset designed after the 123 Sesame Street apartment building built from Lego blocks is in production for release at some future date.
The set began as an entry in Lego Ideas, a competition that allows Lego builders the opportunity to submit their Lego creations to be considered for an official product if their entry gains 10,000 votes on the Lego Ideas website. Designed by Ivan Guerrero, the set was first unveiled in October of 2017 and featured a detailed CGI mockup of 123 Sesame Street with several of the characters as mini-figs.
The project reached 10,000 votes in May 2019 and was announced the following September as a winning entry going into production. Lego Ideas stipulates that submissions must be designed with existing Lego pieces, so the mockup won't exactly represent the final product, which is being designed by Crystal Fontan and Oliver "Ollie".
Throughout the project's campaign to garner 10,000 votes, Guerrero promoted the design on social media with several mockups that would not be included in the set. These images were used for promotion, while the approved design includes only the apartment building and some as-yet unannounced character figures.
External links
Community content is available under
CC-BY-SA
unless otherwise noted.