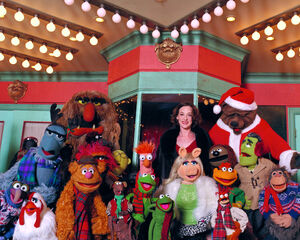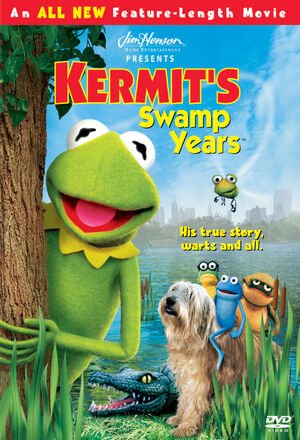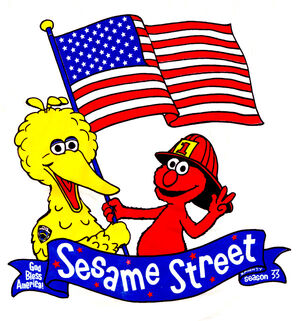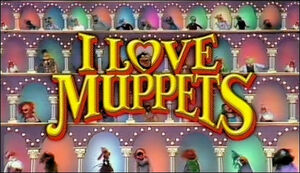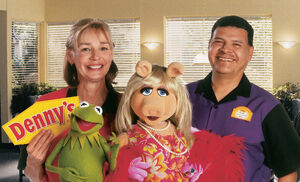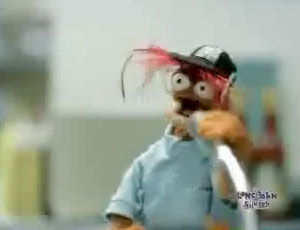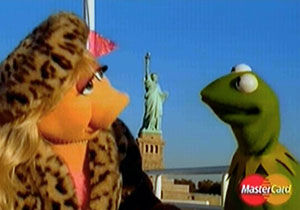 Television & Movies
International Television
Appearances
Note: This is the last known appearance of Frank Oz as Miss Piggy.
Kermit the Frog on Gilda Radner's Greatest Moments, April 29
Bear appears at a Chicago Cubs game, April 26
Kermit the Frog on Hollywood Squares, May 13-17
Kermit, Miss Piggy, Statler and Waldorf in a series of Denny's commercials launched May 20
Bear appears at a New York Mets game, June 23
Kermit the Frog on Jeopardy!, June 28
Kermit the Frog on Morning Edition, November 14
Kermit the Frog on The Late Late Show, November 14
Pepe the King Prawn in series of Long John Silver's commercials
Kermit, Miss Piggy, Rizzo, Animal, Gonzo, Sam the Eagle, Fozzie, Pepe the King Prawn, and Rowlf the Dog star in a series of MasterCard commercials
Kermit and Miss Piggy on Macy's Thanksgiving Day Parade, November 28
Kermit and The Snowths on The Jerry Lewis MDA Labor Day Telethon
Kermit and Miss Piggy are featured in a series of UPS commercials
Live Appearances
Video
Albums
Action Figures
Video Games
Storybooks
Behind the scenes
Eric Jacobson begins to regularly perform Miss Piggy, Fozzie Bear, and Animal starting with It's a Very Merry Muppet Christmas Movie
Jerry Nelson transitions from full-time Muppet performing. He no longer puppeteers his classic Muppet characters, but dubs their voices for It's a Very Merry Muppet Christmas Movie and other projects, and still performs on Sesame Street.
Steve Whitmire begins to regularly perform Statler starting with the "Keep Fishin'" music video
Business
Music videos
"Keep Fishin'" from Weezer's album Maladroit
Stage Shows
Muppet Character Debuts
Muppet Character Exits
Parades
People
Community content is available under
CC-BY-SA
unless otherwise noted.