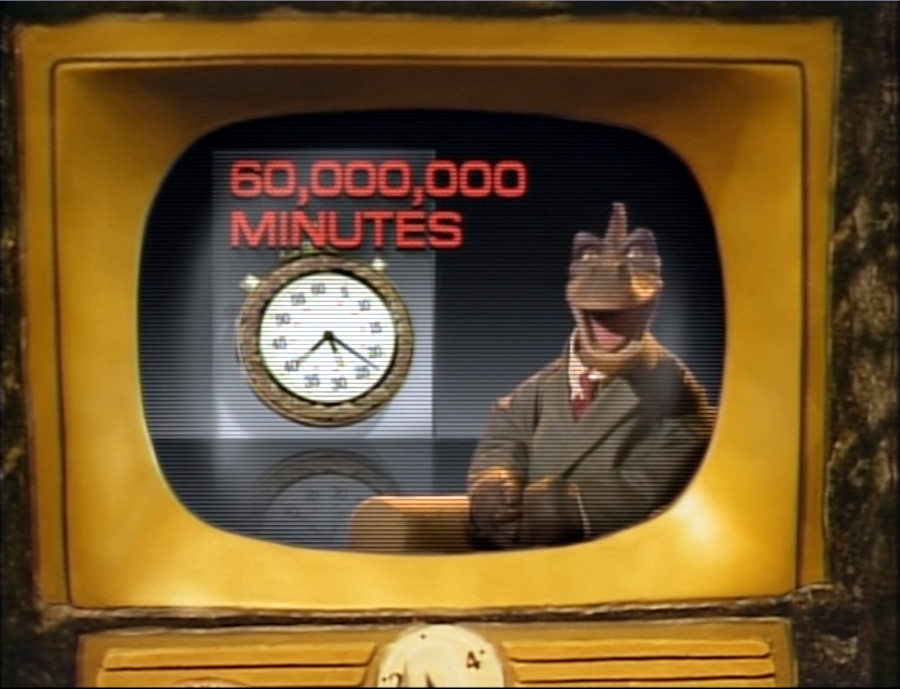 60 Minutes is a news program that has run on CBS since September 24, 1968.
Appearances
On March 17, 1979, the program featured a behind-the-scenes report on The Muppet Show, hosted by Morley Safer. Interviews were conducted with Jim Henson, Richard Hunt and Frank Oz, with Jerry Nelson, Dave Goelz and several Muppet characters. Footage was shown from the filming of the Raquel Welch episode, including rehearsal time and alternate scene takes.
The report was rebroadcast in 1990 shortly after Jim Henson's death with a new introduction by Safer, in which he cited that The Muppet Show was "the most popular broadcast in the history of television."
The March 19, 2017 broadcast featured a segment from the set of Sesame Street, showing the filming of a season 47 episode and the introduction of Julia. The segment features interviews with the Muppets (Big Bird, Abby Cadabby, Elmo and Julia), writer Christine Ferraro, Joan Ganz Cooney, builder Rollie Krewson and Muppeteer Stacey Gordon.
Muppet Minute
In 1983, there were plans for a recurring segment called the "Muppet Minute", which would be 3D animated political cartoons featuring the Muppets. These didn't make it to the show due to the producers being unable to find a place in the show for them.[1]
References
Sources
See also
External links