AMC Theatres (officially known as AMC Entertainment, Inc.) is the second largest movie theater chain in North America. It was founded in 1920 by Maurice Dubinsky, Edward Dubinsky and Barney Dubinsky.
In 2011, a policy trailer promoting The Muppets was produced for AMC Theatres in association with Sprint. The ad features Kermit the Frog, Miss Piggy, Gonzo, Big Mean Carl, Fozzie Bear, Pepe the King Prawn, The Swedish Chef, Animal, Statler and Waldorf, and a couple of Muppet penguins.
The trailer includes a reference to the famous "Banana in the ear" gag from Sesame Street. The music heard in the trailer is Danny Elfman's theme from the 1986 film Back To School.
Video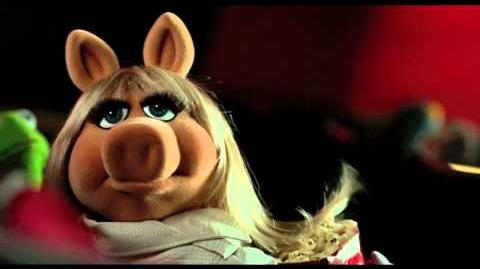 Interviews
Gallery
See also
External links