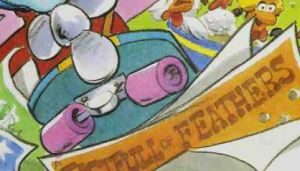 A Fistful of Dollars is a 1964 Spaghetti Western directed by Sergio Leone. It is the first of Leone's "Dollars" trilogy, followed by For a Few Dollars More (1965) and finally The Good, the Bad and the Ugly (1966). All three films starred Clint Eastwood as the same character (commonly known as "The Man with No Name") and established Eastwood as a movie star after supporting parts and TV stardom on Rawhide.
References
Connections
Community content is available under
CC-BY-SA
unless otherwise noted.