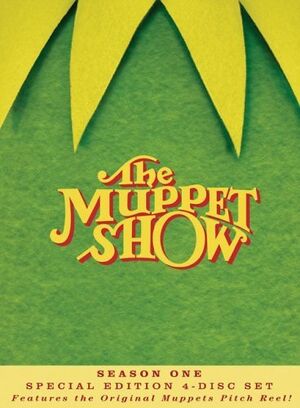 A Jim Henson Retrospective featurette was intended for The Muppet Show: Season One DVD set, but did not appear on the set.
At the "Muppets, Music and Magic: Jim Henson's Legacy" event held in November 2004 in New York, many Henson performers, co-workers, family members, friends, and even fans were interviewed on camera for this feature, including Craig Shemin, Jerry Juhl, Jerry Nelson, Dave Goelz, Caroll Spinney, Michael Frith and others.
Buena Vista Home Entertainment customer service originally listed the featurette as part of the Season 1 DVD features, until later dropping it from their list before release.
Sources