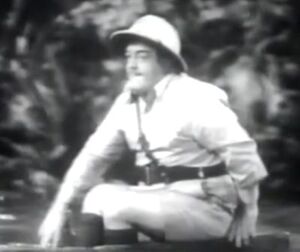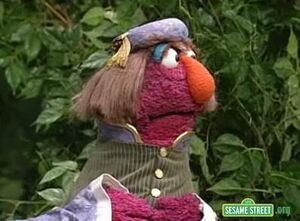 Abbott and Costello (William "Bud" Abbott, 1895-1974, and Lou Costello, 1906-1959) were an American comedy team best known for their baseball-themed, wordplay comedy routine, "Who's on First?" The pair achieved success on stage (both burlesque and vaudeville), followed by their first national fame on radio (where their verbal routines were particularly well-suited), in film, and television. They were especially popular from the start of their movie career with Universal in 1940 until their partnership ended in 1956.
As with other teams, such as Laurel and Hardy, there was a physical contrast between tall straight man Abbott and the shorter, fatter Costello. Abbott (as straight man) was the sarcastic adult of the pair (a frustrated voice of reason on radio, while in movies and TV he often took a more domineering, conniving edge), while Costello was the child-like comic, the apparently innocent bumbler (but with an impish streak) who would shout excitedly (and in a drawn out manner) "HEY, ABBOTT!"
References
On Sesame Street, Ernie's breathy gasps as he relates to Bert, "the staaa, the staaa-tue", in a sketch where the duo travel to Egypt, is inspired by Costello's frightened reaction in Abbott and Costello Meet Frankenstein and other films.
Footage of Abbott and Costello themselves, from Africa Screams (1949), appears in the Muppet Babies episode "At the Movies." Baby Bean Bunny, trying to find Bambi, wanders into a theater screen playing the movie, a scene where Abbott and Costello are paddling a boat in the jungle. Costello discovers an alligator and, with an eggbeater, makes a quick getaway. Later in the same episode, Bean befriends the movie's gorilla suited simian (redubbed by Frank Welker).
In a 2017 Vanity Fair video of Sesame Muppets reciting movie quotes, the Count starts reciting *both* halves of "Who's on First?" (with the 1945 Abbott and Costello film The Naughty Nineties specified as the source).
Community content is available under
CC-BY-SA
unless otherwise noted.