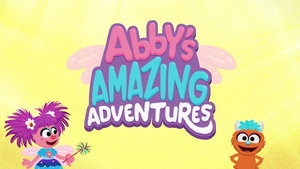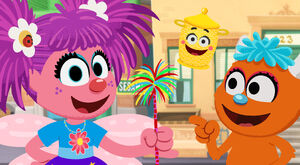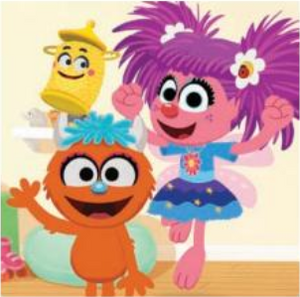 Abby's Amazing Adventures is a Sesame Street segment and short-form series produced by Sesame Workshop. It debuted on Sesame Street in the 49th season.
The series stars Abby Cadabby and her stepbrother Rudy in animated form.
Ed Wells (Sesame Workshop Senior VP) described the show saying: "Together with their magical basket, they take off on amazing adventures to incredible locations, learning all about different careers. With a new job mission at each place, Abby—who's got a brand-new, updated look—uses her confidence and humor as she and Rudy overcome obstacles and persevere until their mission is complete."[1]
Thirteen, five-minute episodes have been produced. It is the first series to be produced entirely by Sesame Workshop's in-house animation team.
Description
"

Abby and Rudy take off on amazing adventures to incredible locations, learning all about different careers—overcoming obstacles and persevering until their mission is complete.[2]

"
Segments
Sources