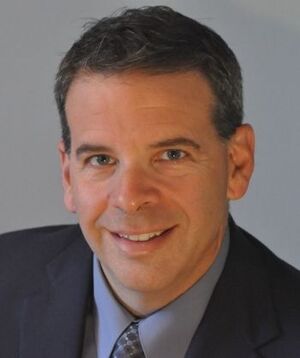 Adam Barr is a television writer and producer who worked on Dinosaurs, teamed with Peter Ocko. The pair scripted six episodes and also served as co-producers for the third and fourth seasons.
Barr's other writing credits included episodes of Parker Lewis Can't Lose and Weird Science before his longest stint, as one of the main writers for Will & Grace (on eighteen episodes between 1999 and 2004), usually credited as a producer as well (supervising, co-executive, or co-producer). Because of the latter, he shared in the series Emmy Awards win in 2000 for Outstanding Comedy Series, and he also wrote for the revival series.
Barr also wrote episodes of Desperate Housewives, The New Adventures of Old Christine, and The New Normal.
Writer
External links