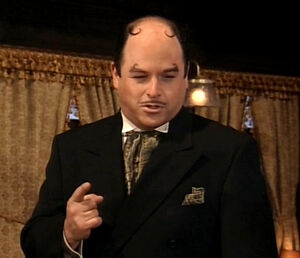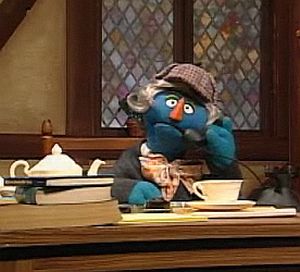 Agatha Christie (1890-1976) was a prolific English mystery writer well-known for her novels featuring Hercule Poirot and Miss Marple, as well as the play Witness for the Prosecution and such non-series novels as Ten Little Indians.
References
Two Sesame Street inserts have referenced Miss Marple. An animated insert featured Lady Marplebug, a bespectacled ladybug who is an expert in solving mysteries. The Muppet sketch "Fairytale Detective" stars Miss Marble, a gray-haired older woman who wears a Sherlock Holmes hat.
Connections
Many actors in Henson/Muppet productions have also appeared in Christie adaptations.
Community content is available under
CC-BY-SA
unless otherwise noted.