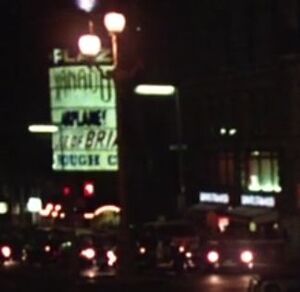 Airplane! is a 1980 comedy film written and directed by the team of Jim Abrahams and David Zucker and Jerry Zucker. It was followed by Airplane II: The Sequel in 1982, without the involvement of the Zucker brothers or Abrahams.
References
In a 2017 Vanity Fair YouTube video, Bert and Ernie quote the "Don't call me Shirley" exchange (with Ernie reading Dr. Rumack's lines).
In a sketch with Guy Smiley hosting a reunion dinner for things beginning with "SH", Guy says to a Fat Blue Short King, "But surely..." who replies, "And don't call me Shirley!"
Connections
Community content is available under
CC-BY-SA
unless otherwise noted.