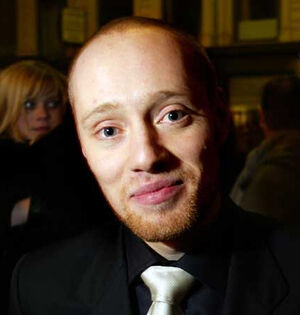 Aksel Hennie (born 29 October 1975) is a Norwegian voice actor who dubbed Treelo on Bjørnen i det Store Blå Huset (Bear in the Big Blue House).
Hennie graduated from Oslo National Academy of the Arts and has since appeared at various Norwegian theaters. In 2004, he directed and starred in the movie Uno, partly based on his own experience with the criminal environment in Oslo.
Other voice credits include Stuart Little in Stuart Little and Stuart Little 2, Finding Nemo, Asterix and the Vikings and Doug's First Movie.