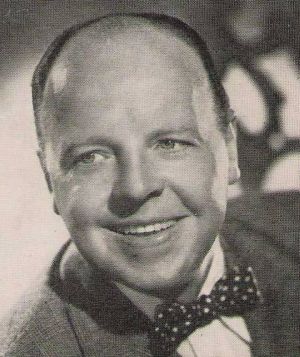 Albert G. Miller (1905-1982) was a playwright, script writer for radio and films, and children's author who supplied verse adaptations for The Sesame Street Storybook. This included "Oscar Chooses a Pet," "Grover Near and Far," "Ernie Dusts the Shelf," "Ernie's Six Delicious Cookies," and "The Magic Apple." The material was later reprinted in The Sesame Street Library series. Miller also worked on Big Bird's Blunder Book, receiving "As told to" credit.
Miller spent the earlier part of his New York radio career as a staff writer (1928-1933) for N. W. Ayer & Son, an advertising agency which produced and packaged shows for sponsors (a common practice at the time). He subsequently broke out as a freelance writer, scripting gags for sharp-tongued satirist Fred Allen on Town Hall Tonight (beginning around 1937) and for bandleader Ben Bernie and comedian George Jessel, as well as plots for the adventure serial Buck Rogers in the 25th Century and the light comedy Maudie's Diary, and even material for the erudite and witty panel show Information Please (from 1939-1940). He remained active in the medium once television entered the picture, scripting the syndicated series Official Detective (1956) and the revival series Theater Five (1965). He wrote his first play in 1933, The Sellout, which drew from his radio experiences and opened on Broadway.
Miller's occasional forays into screenwriting included the 1960 adaptation of Agatha Christie's play The Spider's Web. Children's books include a juvenile biography of Mark Twain and several books based on the TV series Fury.
External links
Community content is available under
CC-BY-SA
unless otherwise noted.