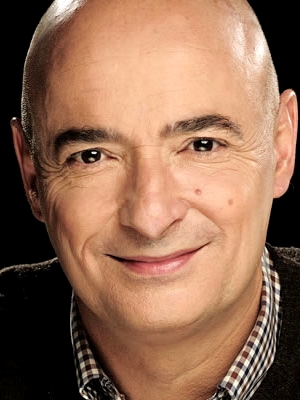 Alberto Mieza is a Spanish voice actor who dubbed Big Bird in Elmo en El País de los Gruñones (The Adventures of Elmo in Grouchland).
Mieza was the Castilian Spanish voice of David Schwimmer on Friends. He lent his high tones to Steve Buscemi and Steve Carell in several films each, C-3PO from the Star Wars prequels onward, Clark Gregg in most of the Marvel movies, Austin Pendleton in My Cousin Vinny, Tim Robbins in Top Gun, Rick Moranis in L.A. Story, Howie Mandel in Little Monsters, and John Hawkes in D.O.A.. Cartoon roles include Porky Pig and sometimes Elmer Fudd in various Looney Tunes projects.
External links
Community content is available under
CC-BY-SA
unless otherwise noted.