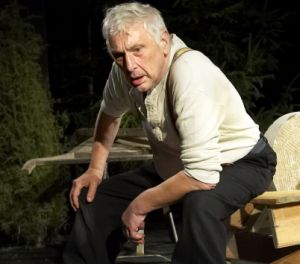 Alf Nilsson (1930-2018) was a Swedish actor who voiced Junior Gorg on Fragglarna, the Swedish dub of Fraggle Rock.
Nilsson studied acting at Göteborg city theater (Gothenburg city theater) from 1952 to 1954, and appeared in various theaters around Sweden. His breakthrough came on television, most notably in the series Hem till byn and as Bo Kronborg in the five mini-series about Polisen i Strömstad.
His voice work included Billy Bones in Treasure Planet.