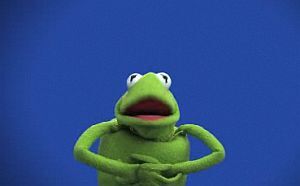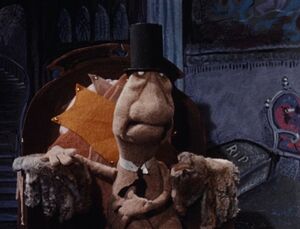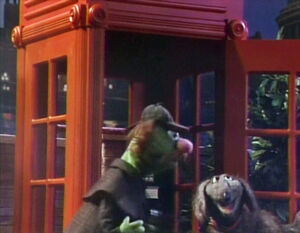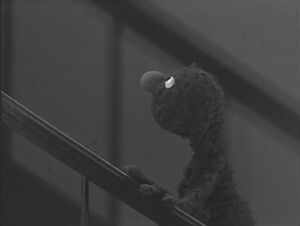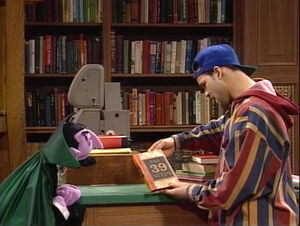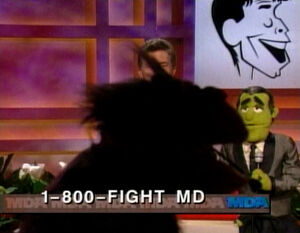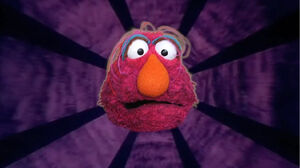 Alfred Hitchcock (1899-1980) was an English-American director famous for mastering the suspense thriller genre of films from the 1930s through the 1960s. Trademarks within the film's narratives and types included his use of the "macguffin," an object which is the catalyst for a chain of events but unimportant of itself, atmospheric music (often supplied by former Orson Welles composer Bernard Herrmann), and cynical humor.
Hitchcock also became a familiar personality through cameo appearances in his films and later as the droll, silhouetted host of Alfred Hitchcock Presents and The Alfred Hitchcock Hour. Through such films as Dial M for Murder, Psycho, The Birds, and Rear Window, Hitchcock became nearly synonymous with crime and suspense, and lent his name and likeness to such print ventures as Alfred Hitchcock Mystery Magazine and the juvenile book series The Three Investigators (in which Hitchcock was a regular "character," discussing cases with the title characters).
References
Alfred Hitchcock
North by Northwest
The Birds
The Muppet Show episode 113 features a segment in which Bruce Forsyth is overwhelmed with birds, and shouts, "Mr. Hitchcock!"
In Sesame Street Episode 3870, an animal comments that Big Bird's alphabet film is "the best bird film since Hitchcock."
When Bert is appointed the director of Elmopalooza, he is inspired by his favorite director, Alfred Sweatsock, who directed The Pigeons.
Sesame Street Episode 4522 features a movie poster for The Birds, directed by Alfred Flinchnot.
The 39 Steps
Dial M for Murder
A newspaper in Episode 4709 features a headline that reads "Dial G for Grouch".
Psycho
Rope
In the Elmo's World episode "Games," the Game Channel advises viewers to stay tuned for "Jump Rope" directed by Alfred Hopscotch.
The Man Who Knew Too Much
The Elmo's World episode "Drawing" has the Drawing Channel telling viewers to stay tuned for "The Man Who Drew Too Much."
Vertigo
Appearing in a January 2016 video for People Chatter, Telly Monster attempts to answer the question, "What is the thing you most intensely fear?" As he explains that questions like this are what he fears most, scenes from Vertigo play behind him finishing with a shot of his head superimposed over one of the film's special effects underscored with Bernard Herrman's music.
Connections
Several actors have worked with both Hitchcock and the Muppets/Henson.
Others have appeared in posthumous revivals of Alfred Hitchcock Presents or other Hitchcock remakes, sequels or spin-offs.
Sources