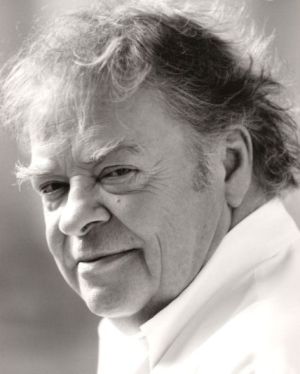 Andreas Mannkopff (1939-2015) was a German actor who worked extensively in dubbing. He was the voice of Lew Zealand in Die Muppets (The Muppets) and the German dub of Muppets Most Wanted.
Mannkopff was a frequent actor of stage and screen, including a principal role in Jess Franco's Jack the Ripper (1976, as Inspector Selby). He was a regular in the 1982 mini-series Jack Holborn (with Patrick Bach in the title role), which also aired in the UK and Canada.
As a dubber, he usually lent his voice to comedians or character actors, such as John Candy (in Little Shop of Horrors, Spaceballs, and several others), Kenneth Connor in the Carry On movies, Charles Grodin (in The Woman in Red and The Lonely Guy), Stuart Pankin (in Fatal Attraction and Life Stinks), John Cleese in Yellowbeard, Paul Benedict in The Man with Two Brains, Richard Griffiths in Gorky Park, and Michael J. Pollard in Roxanne. In animation, he dubbed Garfield on Garfield and Friends, Timothy Mouse in Dumbo, Dachsie in Lady and the Tramp, Itchy in All Dogs Go to Heaven, Fenton Crackshell/Gizmoduck on DuckTales, and Lucky Luke.
External links