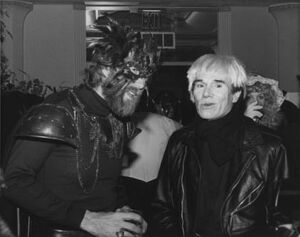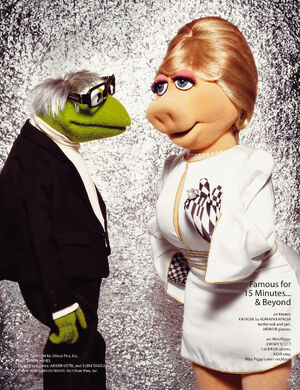 Andrew Warhola, known as Andy Warhol, (1928 – 1987) was an American painter, printmaker, and filmmaker who was a leading figure in the visual art movement known as pop art. He is most famous for his paintings of iconic American products such as the Campbell's Soup Can. In 1960, he founded "The Factory," his studio in New York City, to do his work and a place for wide range of artists, writers, musicians, and underground celebrities to hang out.
Time Capsule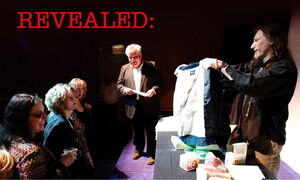 In 2004, The Carnegie Museums of Pittsburgh presented an exhibition at the Warhol museum of Andy Warhol's Time Capsules, featuring items from Warhol's personal collection. For the opening on October 2, Assistant Archivist Matt Wrbican and Assistant Director for Collections and Research John Smith opened a Time Capsule marked "Miss Piggy and Halston".
According to Carnegie's online magazine, "The very pop-culture contents, likely from the early 1980s, included a Miss Piggy doll, matching Miss Piggy and Kermit the Frog coffee mugs, Muppet-themed clothing, and a pair of pink Muppet Keds sneakers (size 6) signed, 'To Andy, Love Halston.'
"All the items were in their original boxes and most were signed by Warhol's good friend, fashion designer Halston. Although we can't know for sure, it appears Halston gave Warhol the items as a bit of a birthday joke. Warhol, being the packrat that he was, kept them along with the more than 3,000 objects and ephemera now on view throughout the museum."[1]
References
Sources
External links
Community content is available under
CC-BY-SA
unless otherwise noted.