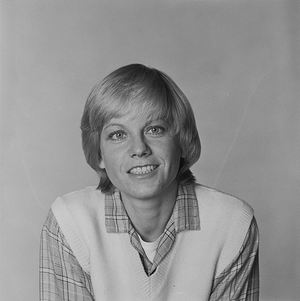 Angélique de Boer is a Dutch voice actress who dubbed Mokey (and Cotterpin Doozer) on De Freggels, the Dutch dub of Fraggle Rock. She reprised the roles for the dub of the animated series.
De Boer's other voice credits include Lady in Lady and the Tramp, Elmyra on Tiny Toon Adventures (which she also voice directed), Dee Dee on Dexter's Laboratory, Casey on The Snorks, Gadget on Chip n' Dale Rescue Rangers, Lazy Smurf on The Smurfs, and various roles on the Dutch animated series Alfred J. Kwak.
De Boer has been active in Dutch radio since the 1970s, including adaptations of Henrik Ibsen and various Biblical dramas. At the Dutch theme park Efteling, she narrates the story of the Chinese Nightingale in the Fairytale Forest attraction.