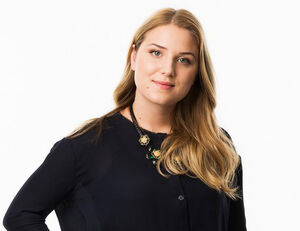 Anna Isbäck (b.1992) is a Swedish singer and voice actor who voiced Zoe in Lek med mig i Sesam (Play with Me Sesame) and Räkna med Greven (Count TV).
Her daily living is as a researcher and booker on the Swedish radio Metropol.
Some of her voice work includes Pagten (title song), Life of Pi as Anandi, The Lego Movie and Rio 2.