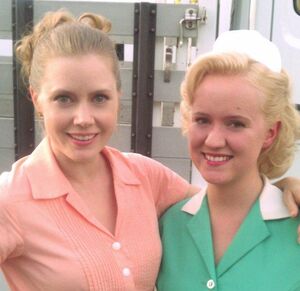 Aria Noelle Curzon (b. 1987) is an actress who plays Marge, a waitress in The Muppets.
Curzon provided the voice Ducky in the later installments of The Land Before Time movie series and in the 2006-2008 television series. Her other voice credits include Pebbles Flintstone in Cave Kids, the animated Superman series (one episode as Lois Lane's sister), Cornchip Girl in Disney's Recess, and additional voices for their feature film Tarzan (with Rosie O'Donnell and music by Phil Collins). Television credits include guest spots on Mad About You, JAG, and Step by Step.
External links
Community content is available under
CC-BY-SA
unless otherwise noted.