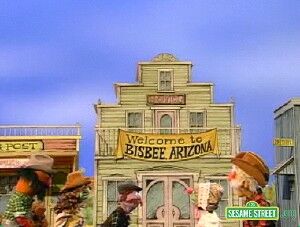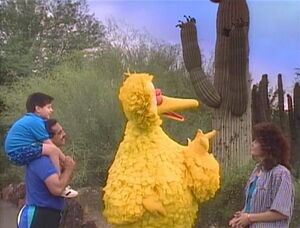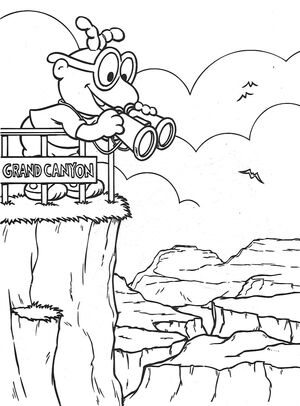 Arizona is the 48th state of the United States of America, its capital and largest city is Phoenix, and it is home to the Grand Canyon.
In a Sesame Street sketch, the Readers of the Open Range help an illiterate town read a sign and discover that they live in Bisbee, Arizona. The stunned locals are thrilled, although they forget the name of the town immediately after the Readers leave.
Sesame Street short films about Arizona include two Navajo children going to school (First: Episode 2680), another focuses on the life of Colleen (First: Episode 0504), and a third is a about a boy whose family travel with their sheep to their summer home (First: Episode 2678).
In the special Big Bird in China, Big Bird announces he's going to find the Phoenix in China. Grover remarks, "I thought Phoenix was in Arizona."