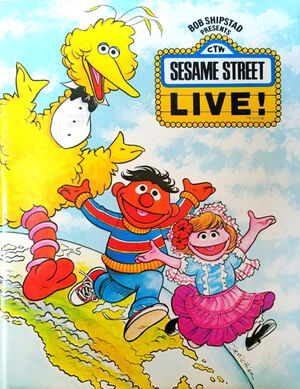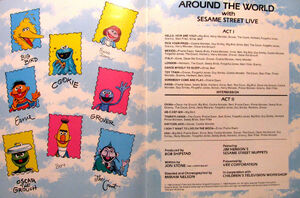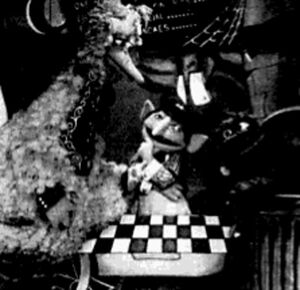 Around The World is the fourth Sesame Street Live stage show produced by VEE Corporation, and toured from 1983 through 1985.
Story
Cookie Monster is a contestant on a TV quiz show hosted by Guy Smiley. When Cookie Monster is declared the winner, Guy Smiley gives Cookie Monster a choice of a world tour for himself and his friends or a delicious chocolate chip cookie as his prize. The gang urges Cookie to take the trip, telling him about all the kinds of food he can sample in different countries. Cookie Monster picks the trip, and his friends travel around the world.
Acts
Act 1:
Act 2:
Gallery
The Around the World television commercial showed the Sesame characters' bags packed for their trip.
Cast
Vocals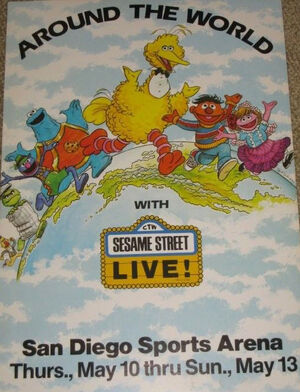 Songs
Production Credits
See also
External links
Community content is available under
CC-BY-SA
unless otherwise noted.