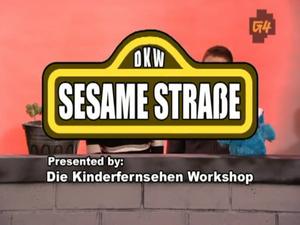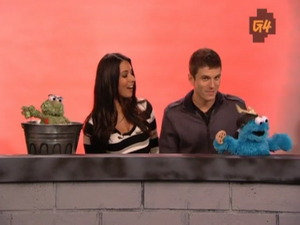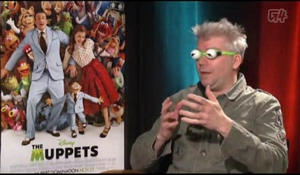 Attack of the Show! is a program aired on G4, featuring news stories and previews with a pop culture and technology bent.
Muppet Appearances
November 7, 2011: Adidas' adiRise 2.0 Animal Shoes are featured.
November 17, 2011: Chris Gore talks to Kermit, Miss Piggy, Walter, Amy Adams, and Jason Segel in a segment, about The Muppets.
November 29, 2011: Jason Segel talks to Budget the G4 Puppet for the show's blog, about The Muppets. Segel then appears on the show in an interview with Kevin Pereira.
The show's blog, Attack of the Blog, has feature Glee parody G, from Sesame Street
Muppet Mentions
December 1, 2009: Kevin Pereira and Olivia Munn do a skit visiting Sesame Street in Germany (Sesame Straße). Kevin and Olivia attempt to get Pfeffernusse Monstrum and Otto de Grouchen to say something fun, but instead Otto and Pfeffernusse make them uncomfortable by saying depressing things, until Pfeffernusse repeatedly hits Kevin. The episode is sponsored by the letter "Hät" (pronounced "hate").
Connections
Chris Hardwick was featured as the regular tech expert and occasional host from 2008-2013
See also
External links
Community content is available under
CC-BY-SA
unless otherwise noted.