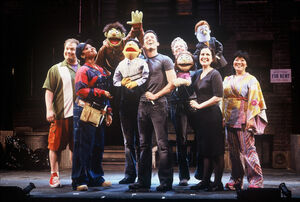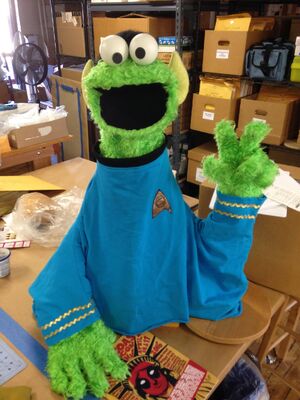 Avenue Q is a Broadway musical that mixes the likes of puppeteering and acting together on stage. It bases itself on a street where puppets and humans alike live together. It included in its original cast several veteran Muppeteers, including John Tartaglia, Stephanie D'Abruzzo, Rick Lyon and Jennifer Barnhart. It is a post-modern and Generation X-themed takeoff on Sesame Street.
The show won three Tony Awards in 2004 including the Tony Award for "Best Musical", and received a Grammy award nomination for Best Musical Show Album. At the time of its closing in 2019, it was the twenty-fifth longest running show on Broadway.
Ed Christie, the manager at The Muppet Workshop in New York at the time, commented:[2]
Muppet Mentions
One of the musical's songs is called "Mix Tape". In this song, Princeton (originally played by John Tartaglia) gives Kate Monster (originally played by Stephanie D'Abruzzo) a mix tape, on which one of the songs is "Movin' Right Along".
An early song developed when the show was planned as a television series was a blatant parody of "The People in Your Neighborhood" titled "How Much Do the People in Your Neighborhood Make?"[3]
On May 4, 2010, the then-current cast created a video (YouTube) performing Queen's "We Will Rock You" and "We Are the Champions" in a response to the hit "Bohemian Rhapsody" viral video, and includes a brief audio snippet from the Muppets' version.
References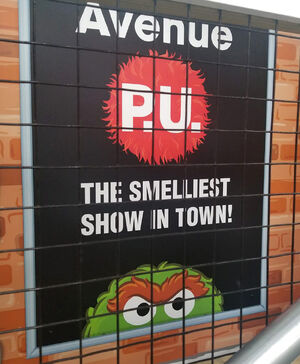 Connections
Sources
External links