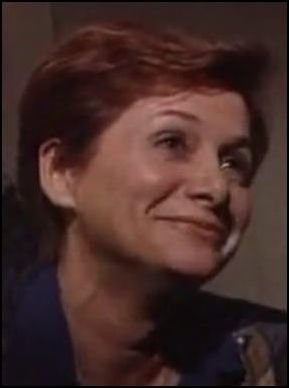 Béatrice Delfe is a French voice actress who dubbed Betty Lou on 1, Rue Sesame, the first French co-production of Sesame Street.
Delfe appeared on-camera in a handful of French crime films in the sixties but switched to dubbing before the end of the decade. She is the official French voice of Susan Sarandon and Diane Keaton (including Annie Hall). She dubbed Farrah Fawcett on Charlie's Angels and elsewhere, Geraldine Chaplin in eight films, Carrie Fisher in Shampoo and the Disney-produced Star Wars sequels, Dyan Cannon in The Curse of the Pink Panther, and Marilyn Sokol in Foul Play.
In animation, Delfe lent her voice to Bambi's mother in Bambi, Bianca in The Rescuers and The Rescuers Down Under, and one of the elephants in Dumbo.