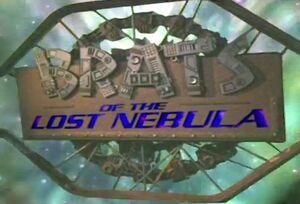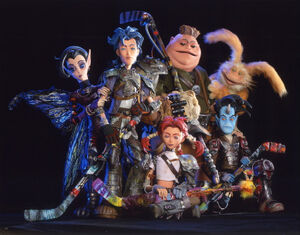 B.R.A.T.S. of the Lost Nebula was a science fiction Saturday morning series created by Dan Clark featuring Creature Shop puppets and CG effects. The series premiered on the WB Network on October 10, 1998.
The show takes place in a mysterious galaxy known as the Lost Nebula. An evil alien army known as the Shock is systematically annihilating entire worlds. Five orphans, Zadam, Triply, Duncan, Lavana, and Ryle were separated from their families from different planets by the Shock and are sent to a strange Planetoid. Using it as their headquarters, the five orphans must band together to fight against the invading armies of the Shock.
Puppeteers included Bill Barretta, Matt Ficner, John Kennedy, Trish Leeper, Sue Morrison, Ian Petrella, James Rankin, Gordon Robertson, Fred Stinson, Jeff Sweeney, Jean-Guy White, and Mak Wilson.[1]
Notes
Credits
Gallery
Videos
Sources
External links
Community content is available under
CC-BY-SA
unless otherwise noted.