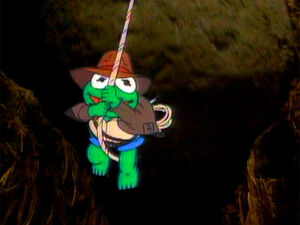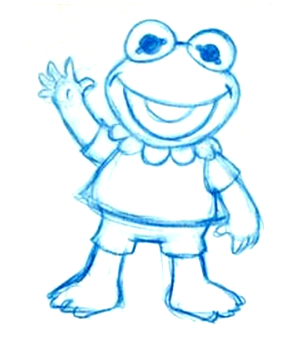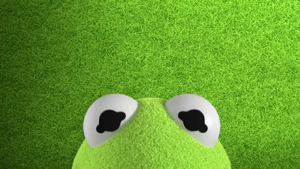 Baby Kermit is the Muppet Babies version of Kermit the Frog. In contrast to the often-undressed adult Kermit, Baby Kermit always wears a sailor suit, a reference to his amphibious nature.
As imagination is one of the Muppet Babies' key components, Baby Kermit has assumed many fantasy roles including Popeye (in "The Great Muppet Cartoon Show"), Charlie Brown (in "Comic Capers"), Indiana Jones (several episodes), Captain Kirkmit (several episodes), James Bond (in "The Frog Who Knew Too Much"), Robin Hood (in "By the Book"), Donatello (in "Sing a Song of Superheroes"), Leonardo da Frog (in "Scooter's Hidden Talent"), and Kermlock Holmes (in Muppet Babies issue #13).
Book appearances
Baby Kermit appears in nearly every Muppet Babies book; the following are some titles in which he features prominently:
See also
Community content is available under
CC-BY-SA
unless otherwise noted.