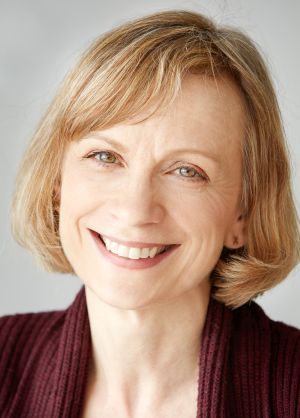 Barbara Barnes is an actress who played one of the Graeae in The StoryTeller: Greek Myths episode "Perseus and the Gorgon."
Barnes guest starred on episodes of Poirot and Miss Marple, as well as Rebus and had a small role in the film Formula 51 (with Samuel L. Jackson). Most of her career has been spent as a voice actress, narrating documentaries, dubbing anime, voicing video games, and providing American-sounding voices for US airings of British cartoons (such as Lori on Chuggington). She has been a regular reader and actress on BBC radio since 1989, playing Dorothy in The Wizard of Oz, Anne in Anne of Green Gables, Mabel Spence in The Luck of the Bodkins, and parts in radio versions of One Flew Over the Cuckoo's Nest and Ray Bradbury and Stephen King stories.
External links
Community content is available under
CC-BY-SA
unless otherwise noted.