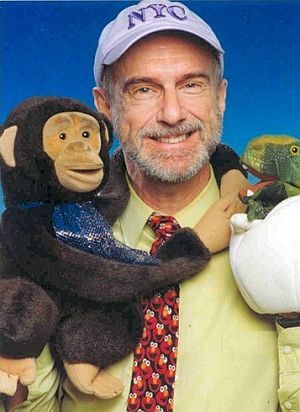 Barry Keating is a writer who penned several Muppet Babies books: Baby Rowlf Finds the Clunker, Kermit the Hermit, Baby Fozzie on Cloud Nine, and Baby Piggy's Mermaid Tale.
Keating also penned script and lyrics for the Muppet Babies stage show Magic Box and wrote some of the "Kermit's Tale" animal stories for Jim Henson's Bedtime Stories.
In March 2001, he debuted an off-off-Broadway show called Starmites 2001, inspired by his Tony Award nominated sci-fi musical from 1989. The show included elements of puppetry. Starmites is pubished by Samuel French Inc., and is performed frequently by High Schools, Colleges, and Community groups.[1]
Sources