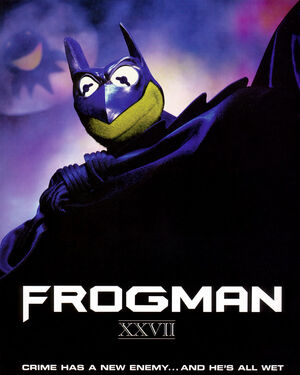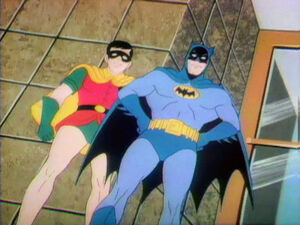 Batman is a DC Comics superhero who first appeared in Detective Comics #27 in May 1939. His true identity is Bruce Wayne, billionaire industrialist, playboy, and philanthropist. Witnessing the murder of his parents as a child led him to train himself to the peak of physical and intellectual perfection, don a costume, and fight crime. Unlike many other superheroes, he does not possess superhuman powers or abilities; he makes use of intellect, detective skills, technology, and physical prowess in his war on crime.
Appearances
Batman's association with Sesame Street predates the show's premiere. In DC comics ads, alongside Superman, Batman urged young viewers to watch Sesame Street, especially "The Man from Alphabet" segments (which were dropped before the show's national debut).
Batman appeared, in animated form (voiced by Olan Soule) in several Sesame Street segments. In an Ernie and Bert sketch from the first Sesame Street test pilot, Ernie wants to watch Batman on TV, but Bert wants to watch something else. Batman interrupts them, suggesting they take turns in selecting a television program. [1]
Batman also was joined by Robin (Casey Kasem) in several animated segments (produced by Filmation) which debuted in the end of the first season. Gerald S. Lesser explained the selection of the dynamic duo when he said: "Some celebrities such as Batman and Robin are enlisted because of their unassailable authority with four-year olds." [2]
Batman and Robin attempt to capture the Joker but also teach a lesson in crossing the street safely. (First: Episode 0090)
Batman teaches the spatial concepts of "around", "up" and "through". (First: Episode 0096)
Batman and Robin catch the Penguin's gang who has dirty windows, teaching the opposite pairings of clean and dirty. (First: Episode 0099) [3]
In 2005, Jim Henson's Creature Shop supplied additional digital visual effects for the motion picture Batman Begins.
References
Connections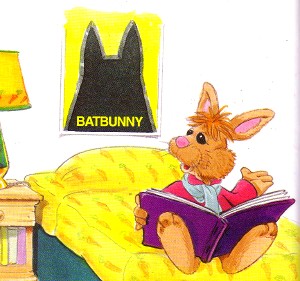 Sources
↑ Morrow, Robert W. Sesame Street and the Reform of Children's Television. p. 94
↑ Lesser, Gerald S. Children and Television: Lessons from Sesame Street. p. 120
↑ Episode numbers from "First Season Show Content 1969-1970." CTW Archives at the University of Maryland. Box 36. Folder 29.
See also
Community content is available under
CC-BY-SA
unless otherwise noted.