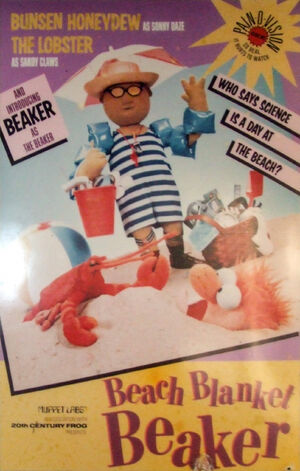 Beach Blanket Bingo is a 1965 film starring Annette Funicello and Frankie Avalon, the fifth film in AIP's Beach Party movie series of the 1960s. The film's title has been spoofed by the Muppets on a few occasions, which have actually been broader parodies of the beach movies as a whole.
References
The Elmo's World episode "the Beach" features an animated spoof of the "Beach Party" movies with "Beach Blanket Boogie", starring Crabette Funicello and Crabby Avalon.
Connections
Several people with Muppet/Henson connections were involved in the beach movie series.