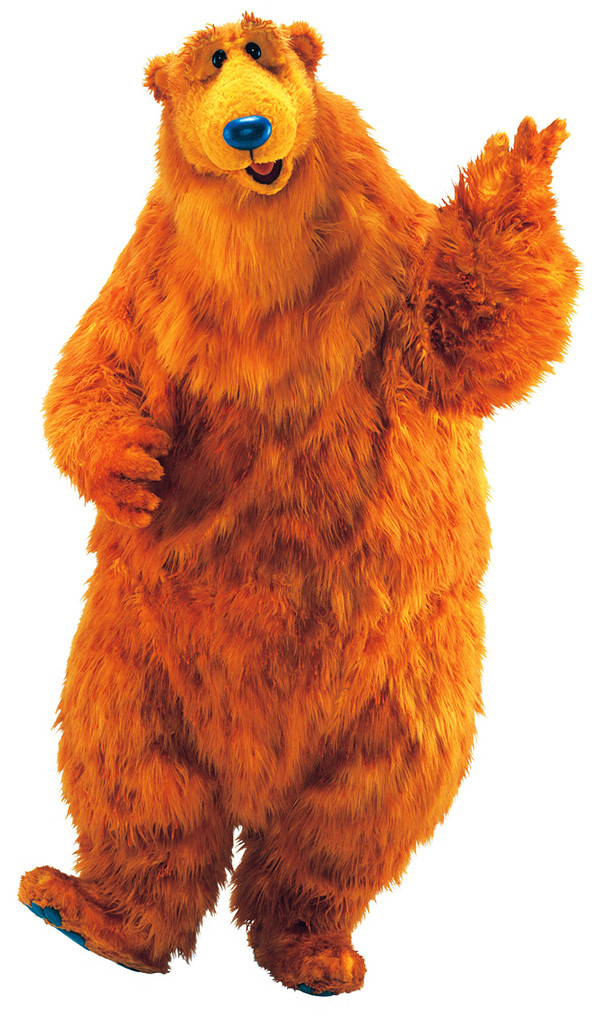 Bear is the full-bodied title character from Bear in the Big Blue House. Bear greets television viewers, who he often addressed directly by facing the camera, with an appraising sniff and the information that he likes the way they smell --- he has a strong sense of smell and loves to sniff things. But he enjoys his other four senses as well. Bear oversees everyone at the Big Blue House, a sort of combination daycare / group-home. Bear has a warm, caring personality somewhat similar in style to Fred Rogers and a well-ranged singing voice.
Bear does not have any children of his own, but seems to have a way with the younger members of his circle. He is full of good advice and warm, caring love. Bear never seems to get angry and often seems laid-back --- but he loves to get up and dance the cha cha! He also has an advanced vocabulary and is ready and willing to teach it to others.
Bear's favorite food, like most bears, is honey. He absolutely loves its taste and smell. Another favorite food of his is triple-berry pie.
Sometimes in the morning, Bear talks to the sun, Ray and he always talks to his good friend the moon, Luna, before going to bed at night.
Bear attended Hazelnut High and sometimes he looks at his old yearbook, located in the attic of the Big Blue House. He was voted "Most Likely to Cha-Cha-Cha."
Apart from Bear in the Big Blue House, Bear also starred in the spin-off series, Breakfast with Bear, and has made guest appearances on Hollywood Squares and the 2003 edition of The Jerry Lewis MDA Labor Day Telethon.
Notable Episodes
See Also