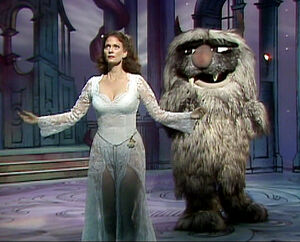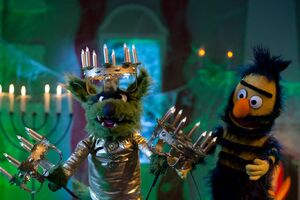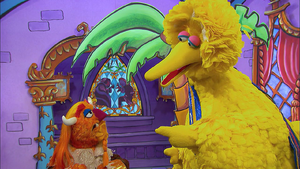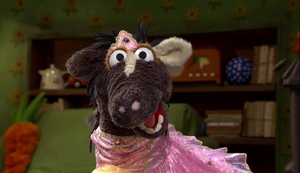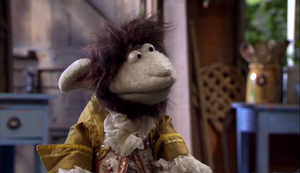 Beauty and the Beast is a classic fairy tale published as far back as the 1740s. The story has been adapted into a number of mediums including ballet, short stories, television, Broadway, and film.
References
Telly and Bob takes turns reading Beauty and the Beast to each other in a 1993 episode of Sesame Street.
Uncle Deadly tweeted that he "wanted to be in new live action Beauty and the Beast film. But they wouldn't let [him] audition for the Beauty."[2]
Big Bird writes his own version of the story in episode 4615 of Sesame Street, entitled "Birdie and the Beast." In the story, Birdie meets Beast, who must learn to be friends in order to break his enchantment. The story borrows many elements from Disney's 1991 animated adaptation, including the use of enchanted, household items, the narrative tool counting down until the Beast's permanent enchantment (a magic rose in the film, here, a coconut tree), and a parody of the song "Something There". The story concludes with a song spoofing the titular song from the 1991 film as well.
For the Eine Möhre für Zwei episode "Der Kostümwettbewerb" from 2016, Pferd and Wolle dress as Beauty and the Beast in an attempt to win a costume competition, but soon toss the costumes for a more original idea.
The song "Life Hereafter" from Muppets Haunted Mansion was initially conceived as a parody of "Be Our Guest" from the Disney film, tentatively titled "Be Our Ghost."[3] The final song became its own composition, but contains a number of references to the song.
Connections
See also
Sources