Written by
Joe Raposo
Date
1970
Publisher
Jonico Music, Inc.
Green Fox Music Inc.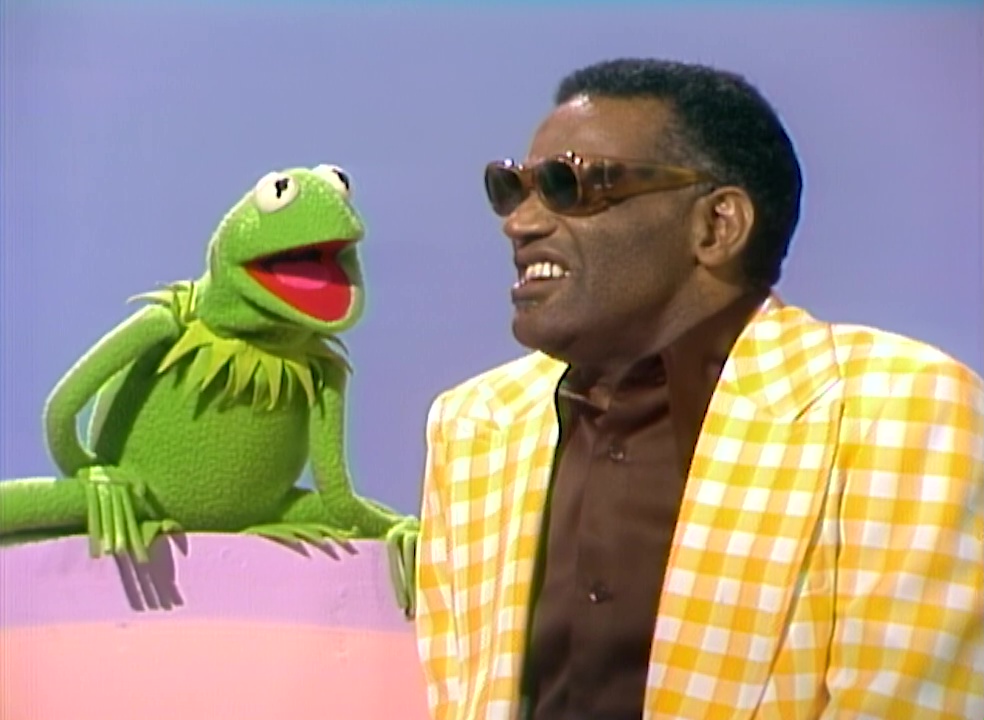 "Bein' Green," originally titled "Green," is one of Kermit the Frog's best-known songs. It was written in 1970 by Joe Raposo for the first season of Sesame Street, and has since become an American standard.
In the song, Kermit expresses his ambivalence about his color, noting that green "blends in with so many other ordinary things" and wishing that he were some other color instead. During the bridge, Kermit realizes that there are some powerful associations with the color -- "green can be big, like a mountain, or important, like a river, or tall like a tree." In the end, he decides that he's happy to be green -- "it's beautiful, and I think it's what I want to be."
The song was described in a Children's Television Workshop press release as "a frog's poignant realization of his own dignity and worth." [1] The song has been viewed as a powerful message about race: music journalist Danyel Smith recalls in The Greatest TV Moments: Sesame Street Music A-Z that her mother said to imagine that instead of saying "green," they said "black."
Kermit would return to the song twice more on Sesame Street, including as a duet with Lena Horne, then performances on The Muppet Show in episodes 112 and 219, where the song was used to lift Kermit up from a depressed state.
The song appeared on The Sesame Street Book & Record and has been recorded numerous times since, both by Jim Henson and Steve Whitmire as Kermit, as well as by musicians like Ray Charles and Frank Sinatra, demonstrating the song's universal themes. "Bein' Green" is not just for frogs.
"It's not easy being green," a paraphrased lyric from the song, has become one of Kermit's catchphrases. In a twist on the line, when Kermit filmed a commercial for the Ford Escape Hybrid he remarked upon seeing the environmentally friendly vehicle, "I guess sometimes it is easy being green." Media outlets have also used this phrase to associate with the environmental movement.[2]
Street Gang gives insight into the songwriting process:
"

Raposo's best-regarded song has an air of intrigue about it. This much we know: it began when Jon Stone approached Raposo with a request. "We need a song for the frog", he said. As he had many times, with many songwriters and many songs, Stone walked Raposo through the curriculum goal for the composition and made lyric suggestions. Only Raposo and Stone were in the room when contemplative song for Kermit was mapped out, but members of Stone's family and others close to him have insisted that it was presumptuous of Raposo to claim that he alone wrote "Bein' Green". The sheet music has always indicated "Words and Music by Joe Raposo", and thus the enormous royalties generated by the song have always belonged to him. Jon Stone's failure to call Raposo on claiming full credit kindled one of the worst marital disagreements Jon and Beverly Stone ever had.[3]

"
I Love Muppets lists the song as Kermit's favorite.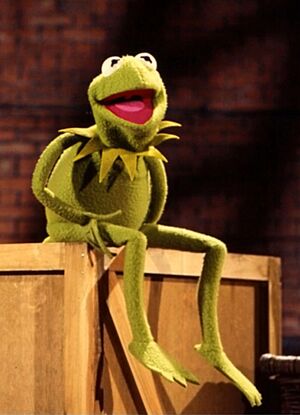 Re-releases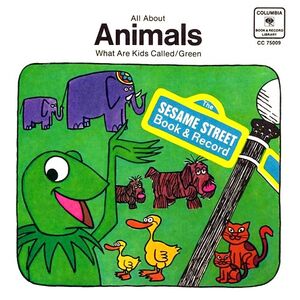 The following featured rereleases of Jim Henson's recordings of "Bein' Green."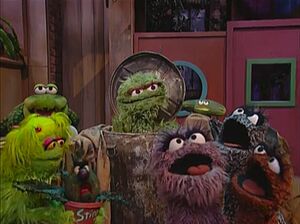 Being Green, Elmo sings a verse before getting interrupted. (2009)
Performed in Muppet/Henson Productions
The following singers have performed "Bein' Green" in Muppet/Henson productions or related appearances as solos. (For duets with Kermit see above).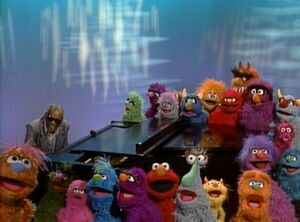 released on Sing: Songs of Joe Raposo (1992)
See below for other covers by Ray Charles.
Other Covers
Mike Campbell
Easy Chair Jazz album, spoken word (1994)
Renaissance album (1975)
See above for covers by Ray Charles used in Muppet/Henson productions.
Andy Hallett (as Lorne on Angel)
Angel episode, "The House Always Wins" (2002)
Angel: Live Fast, Die Never - Music from the TV Series album (2005, unedited studio recording from 2002 episode)
Shirley Horn
Light Out of Darkness (A Tribute To Ray Charles) album (1993)
Van Morrison
Hard Nose the Highway album, studio version (1973)
Bootleg album with The Caledonia Soul Orchestra, live version (1973)
Thurl Ravenscroft
Sinatra & Company album (1970)
rereleased on Frank Sinatra's Greatest Hits Volume 2 album (1972)
Don Henley
Audra McDonald
Instrumentals
Sesame Street
Plays at the beginning of the special, following a commercial break (1986)
reused at Disney's California Adventure theme park.
Johnny Lytle
Till Brönner
Elmo's World
A very brief appearance of the tune is quoted in the underscore for Kermit's appearance in Elmo's World: Frogs
Publications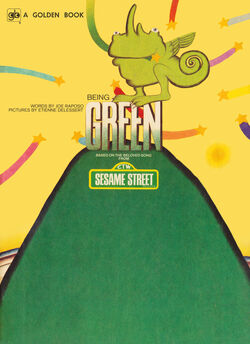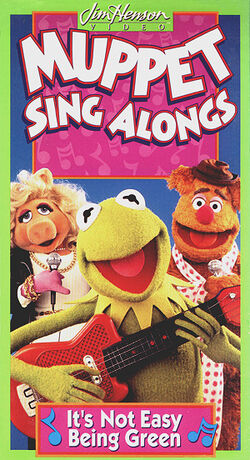 Being Green was an illustrated book which used the song's lyrics, but featured a lizard-like green creature instead of Kermit,
Video releases
Sesame Street
The Muppet Show
Online releases
Sesame Street
Specials
Sesame Street
Muppets
References
The catchphrase "It's not easy being green" has been referenced many times, both by the Muppets and by others.
Sources
Community content is available under
CC-BY-SA
unless otherwise noted.