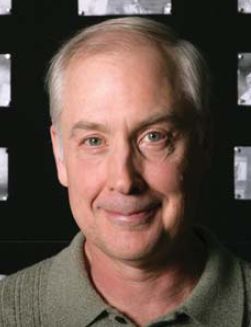 Ben Burtt (b. 1948) is an Academy Award-winning sound designer and editor, best known for his many collaborations with George Lucas and Steven Spielberg. Burtt designed special creature sound effects for The Dark Crystal.
Burtt has worked on every one of the Star Wars theatrical films, winning a Special Achievement Oscar in 1977 for creating the sounds and "voices" used for the droids (notably R2-D2), aliens, and creatures. He won his first full Oscar for his work on E.T. for Best Sound Effects Editing (receiving screen credit as the titular alien's voice designer) and a second in the same category for Indiana Jones and the Last Crusade (having worked on every entry in that franchise as well).
Outside of sound design, Burtt scripted several animated spin-offs of Star Wars, including the special The Great Heep and the Droids series. He also directed several IMAX films and documentaries. In 2005, Burtt left Lucasfilm to join Pixar. For the 2008 Pixar feature WALL•E, Burtt designed and mixed all of the robot voices and personally performed the voices of Wall*E and M-O.
Burtt is also noted for popularizing the Wilhelm scream, which he used in most of his projects as an aural trademark.
Community content is available under
CC-BY-SA
unless otherwise noted.