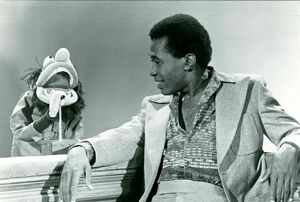 Ben Vereen (b. 1946) is a lively and energetic dancer, singer, and actor who served as the guest star on The Muppet Show episode 117.
Vereen won Broadway's 1973 Tony Award as Best Actor (Musical) for Pippin.
In June 1992, Vereen was struck by a car on the Pacific Coast Highway. He recovered, and after extensive physical and occupational therapy, was able to dance again.
External links