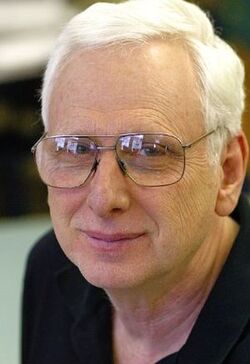 Benjamin Goldstein is a New York producer and filmmaker who produced and directed several song film inserts for Sesame Street through his own production company, Filmus Inc. Goldstein wrote the lyrics, teaming with other composers (often Philip Namanworth) for the music. He also produced the 1989 book-and-tape series Sing Along with Kermit and Friends, which was recorded at Filmus.
Goldstein also produced inserts for 3-2-1 Contact and Nickelodeon, and co-wrote music for home videos including the Nelvana Clifford the Big Red Dog series and Rainbow Brite: San Diego Zoo Adventure. He produced the "Sing & Learn" educational records for Macmillan in the 1980s (with music by Peter Fish). With Namanworth, Goldstein co-wrote the World Patrol book-and-audio activity series (with an environmental emphasis), as well as children's stage musicals. His most recent project was the documentary film Jack London: An American Original (2014)

Songs
All as lyricist; composer noted afterwards.
External links