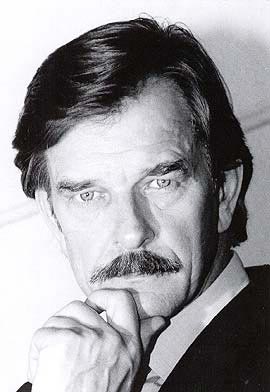 Bernd Stephan (b. 1943) is a German voice actor who dubbed Johnny Fiama in the German translation of Muppets Tonight and Sergeant Hardy in the Creature Shop-effects film The English Patient.
A frequent player in German film and television, Stephan starred in the 1980 international film Carnapping and appeared on US television in a PBS version of The Mysterious Stranger (with Chris Makepeace) and the spy thriller Just Another Secret (with Donald Arthur). As a voice actor, he dubbed John Cleese on Monty Python's Flying Circus, Christopher Reeve in The Great Escape II: The Untold Story and on Tales from the Crypt, Richard Portnow on The Sopranos, Elias Koteas on House, Dom DeLuise, Gary Owens, and other guests on Sabrina, the Teenage Witch, and various police detectives on Agatha Christie's Poirot and Marple.
Stephan's animation credits include Artemis on Sailor Moon and Carter Winston on Star Trek: The Animated Series.