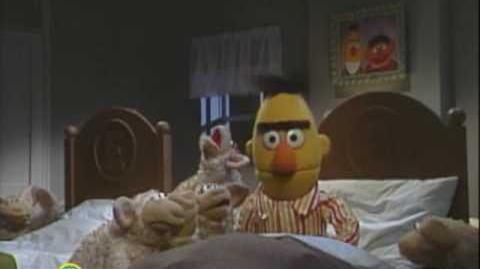 "Bert's Blanket" is a Sesame Street song. Ernie is spending the night at the Count's castle, so Bert thinks that he'll finally get to have a good night's sleep. His plan is thwarted by a group of sheep who come in and sing to Bert about where his blanket came from.
When they start singing, the scene changes to a farm setting, where Ernie appears as a farmer, shaving off their wool. Afterwards, Bert asks them to talk about what happens next, but they don't know what happens next. They just assume that the wool is magically turned into a blanket, but Bert explains how it's made into a blanket.
After they finish singing, Bert invites them to sleep over, since Ernie's bed is empty, but they choose to sleep in Bert's bed.
Releases
Video
Online
See also
Sources