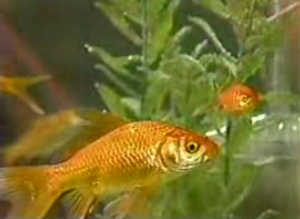 Bert's goldfish appeared in an Ernie and Bert sketch from 1980. Though Bert's favorite pet is Bernice, a substantial number of goldfish are shown swimming around a tank in the apartment. Named fish include Lyle and Talbot (a reference to B-movie character actor Lyle Talbot), and the beautiful Melissa, who Bert identifies as Talbot's wife. Talbot is on a diet.
According to Ernie, the fish go "Mulm-mulm-mulm" when conversing.
See also
External links
Community content is available under
CC-BY-SA
unless otherwise noted.