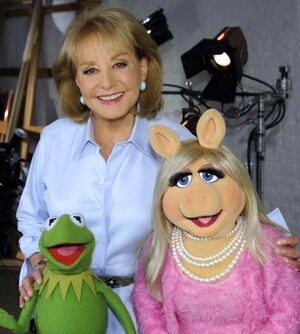 Best in TV: The Greatest TV Shows of Our Time with Barbara Walters is a two-hour television special that aired on ABC on September 18, 2012.
The special presented the results of a nine-category poll conducted by ABC News and People. For the "Best Non-Human Characters" category, Kermit the Frog ranked #1 while Miss Piggy made #5. ALF, Spock from Star Trek, and Lassie also made the list.
Both Kermit and Piggy were interviewed by Walters. Among the other celebrities interviewed include Carol Burnett, Tim Conway, Tina Fey, Mariska Hargitay, Florence Henderson, Ron Howard, Lorne Michaels, Rob Reiner, Ryan Seacrest, Keith Thibodeaux (a.k.a. Little Ricky from I Love Lucy) and Betty White.
External links
Community content is available under
CC-BY-SA
unless otherwise noted.