Release Date
July 5, 2011
Produced by
Warner Home Video
Catalogue no.
SS00223
Format
DVD
Discs
2
Region
1
ASIN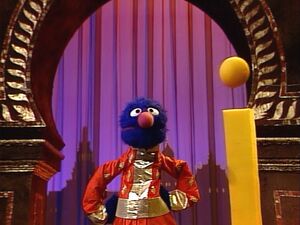 Best of Sesame Street Spoofs!: Volumes 1 and 2 is a 2011 two-disc Sesame Street DVD set themed around parody segments.
Disc 1
Bonus Segments
Disc 2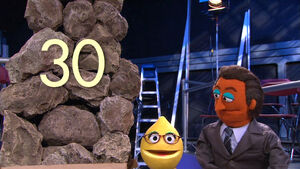 Bonus Segments
Notes
"Miami Mice" is mentioned in the official DVD description, but does not appear on the set.
"Here is Your Life: Oak Tree" is presented with a later title card as opposed to the original.
"Dirtiest Jobs" is edited with new music at the end, with CGI slime coming out of Oscar's trash can and covering the screen.
The packaging refers to parodies with the same title as the source material by slightly different titles ("Mad Men" is referred to as "Mad, Mad Men" and "Jon & Kate Plus 8" is referred to as "Jon & Kate Count to 8"), though the menus refer to the actual on-screen titles.
External links
Community content is available under
CC-BY-SA
unless otherwise noted.