Country (Language)
West Germany
(German)
Released
1985
Running time
84 minutes
Local Rating
FSK 0 (all audiences)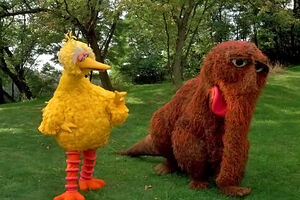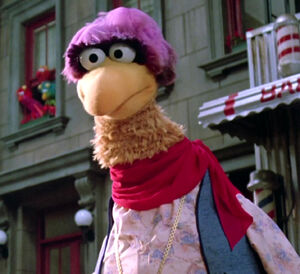 Sesamstrasse präsentiert: Bibos abenteuerliche Flucht is the German dub of Follow That Bird.
It was possibly released in German theaters in 1985. It was first released on VHS in 1986, and on DVD on April 24, 2009. In terms of special features, the DVD is largely identical with its 2009 US-American counterpart.
The dub features very few of the voices established on Sesamstrasse. And despite the film's title actually donning Big Bird's German name "Bibo," he is confusingly named "Big Bird" throughout. Grover's German name "Grobi" is also dropped in favor of his English name. Further, Ernie and Bert's names are pronounced the English way.
Voices
Releases