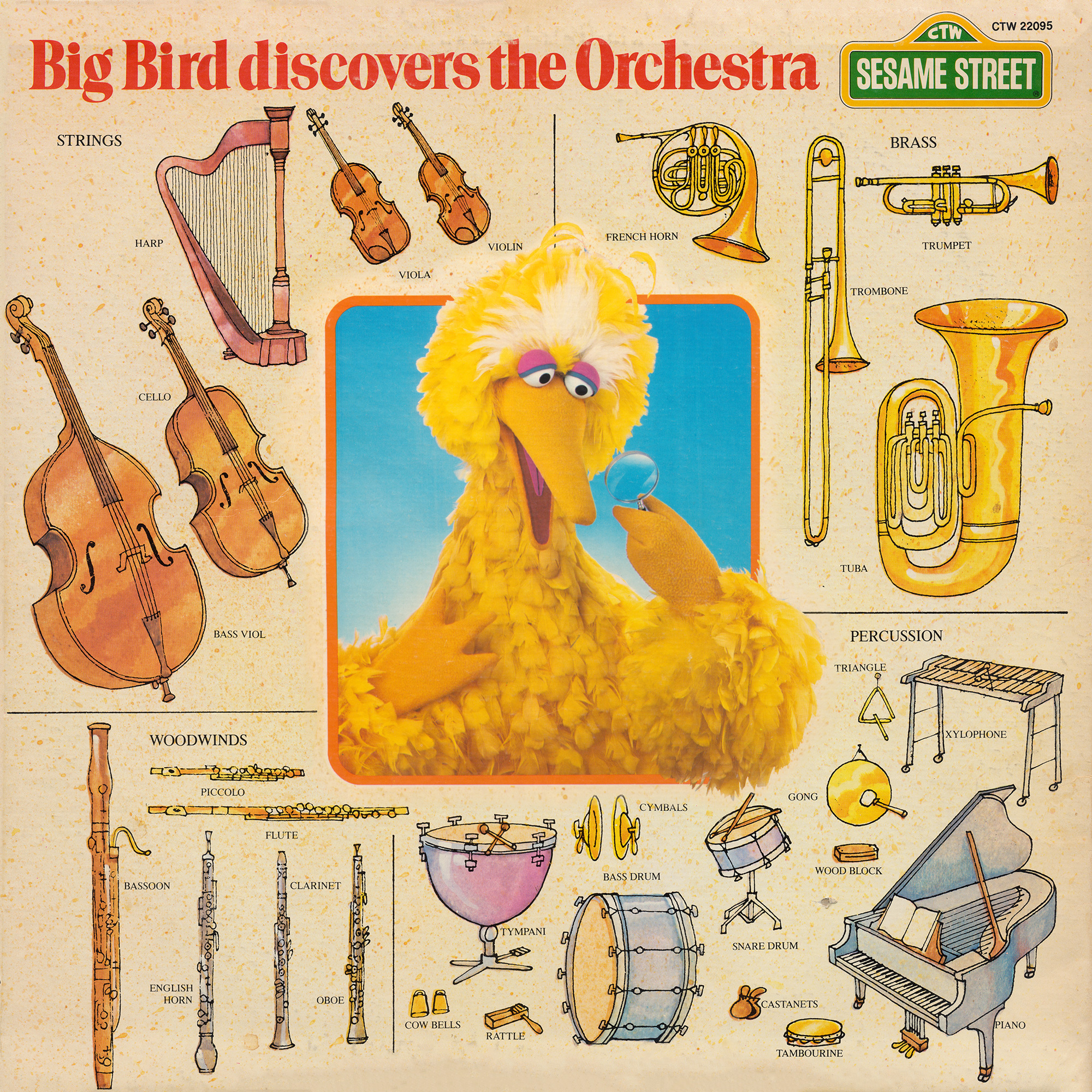 In the album-length story contained on Big Bird Discovers the Orchestra, Mr. Maestro has lost his orchestra, and asks Big Bird to help him find it. Big Bird encounters each section of the orchestra, and learns about the instruments. He then places the section into his little red wagon and continues on his journey.
This album was nominated for a Grammy Award for Best Recording for Children, but lost to Sesame Country.
Track listing
Side One
Overture
Makin' Music's Fun
Galop for French Horn
Trombone Man
Oom-Pah-Pah
Opus for Oboe
Pizza Polka
Side Two
Concerto for Pots and Pans
(Parnes-Evans)
I'm a Cymbal Player
Piano Tuner's Tango
Me and My Baton
Big Bird's Heroica Symphony No. 3 in E-flat, Opus 55
Makin' Music's Fun (reprise)
Production credits
Produced by Arthur Shimkin
Script by Norman Stiles
Music and Lyrics by Paul Parnes except where noted
Arranged by Dick Lieb
Music Director and Conducted by David Connor
Cover Photography by Richard Goldman
Engineered and Mixed by Fred Christie
Recorded at Media Sound, New York
Cast
and the Voices of Les Girls: Maeretha Stewart, Ivy Austin and Krystal Davis
Other releases
C 5095 (Sesame Street cassette)
See also
Community content is available under
CC-BY-SA
unless otherwise noted.