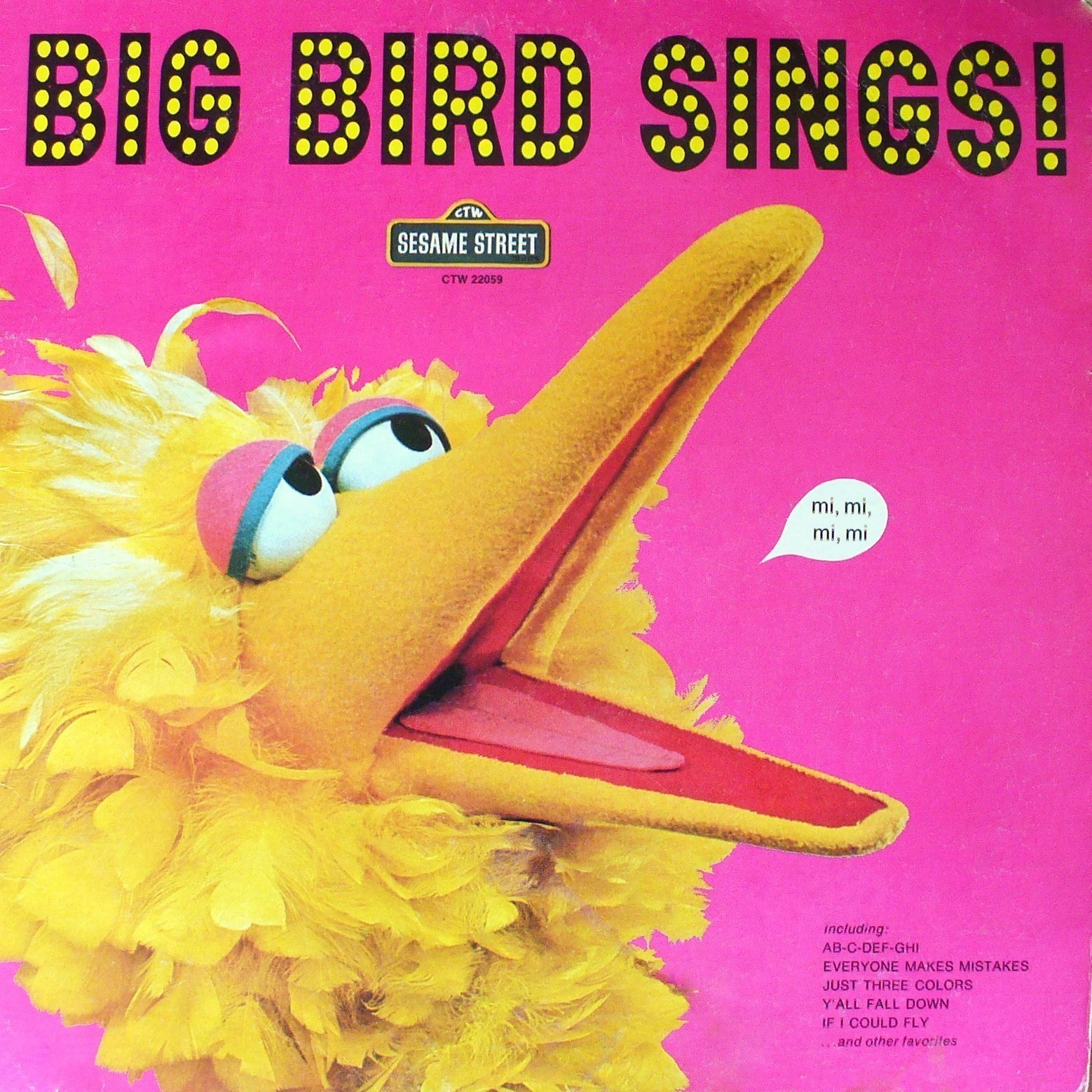 Big Bird Sings! is one in a series of character-centered Sesame Street albums released in 1974. Although some of the material comes from the earlier Columbia and Warner Brothers albums, some tracks appear here for the first time, including Big Bird reading some of his poems. Later editions of this album remove two tracks, The "J" Poem and Everyone Likes Ice Cream, and replace them with I Just Adore Four and A Really Good Feeling.
The later edition of this album was reissued as part of the 2-LP set Just Friends.
Track listing
Side One
AB-C-DEF-GHI - Big Bird
Music by Joe Raposo, Lyrics by Joe Raposo and Jon Stone
The Noodle Song - Big Bird and Oscar
Script by Jerry Juhl, Music by Joe Raposo
The "J" Poem - Big Bird
Very, Very Special Letter - Big Bird
Music and Lyrics by Jeff Moss
Big Bird Writes a Poem - Big Bird, Snuffle-upagus and Herbert Birdsfoot
How Do I Know I'm Here? - Big Bird
Music and Lyrics by Joe Raposo
Everyone Likes Ice Cream - Big Bird, Three Friends and Monster
Music and Lyrics by Jeff Moss
Side Two
Notes
Although a song title of "If I Could Fly" appears on the front cover, no such song appears on the album.
Everyone Likes Ice Cream contains a confusing edit at the beginning, of Big Bird talking, when he does not in fact appear on this song. The rest of the track is the soundtrack of the song as broadcast, where Caroll Spinney plays one of the "three friends", who are actually siblings. Some of the dialogue establishing them as siblings was cut from the track.
Other releases
Cast
Production credits
See also
Community content is available under
CC-BY-SA
unless otherwise noted.