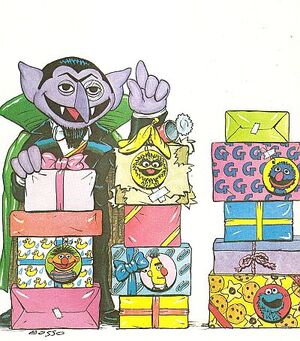 Bill Basso is an artist who contributed to Sesame Street Magazine periodically, from 1976 through 1991. A counting page for the number 13, featuring Count von Count counting birthday presents, was reprinted in The Sesame Street Library volume 13 (and The Sesame Street Treasury volume 13). Sesame Street Library volume 15 included a Basso page illustrating 19 blackbirds.
Basso illustrates all of Kate McMullan's Dragonslayer Academy books. His work has also appeared in Highlights For Children.
External links
Community content is available under
CC-BY-SA
unless otherwise noted.