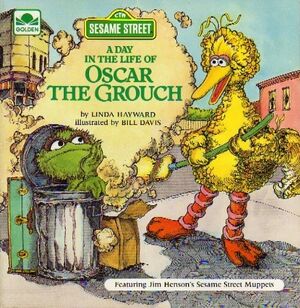 Bill Davis is an animator and illustrator who has produced inserts for Sesame Street. Davis also provided illustrations for three Sesame books: The Amazing Mumford Presents the Magic Weather Show, Put & Play Magic Show and A Day in the Life of Oscar the Grouch.
As an animator, Davis, with his wife Colleen Davis, operates Artbear Pigmation, a New York-state independent studio which has been in business since 1972. For Children's Television Workshop, in addition to Sesame Street inserts, Davis designed and produced animated footage of Ernie and Bert, and occasionally other characters, for use in the opening titles for international series, including Shalom Sesame and Sesam, luk dig op.
His animation of Keith Haring's artwork (specifically "Exit," "1-10" and "What Comes Next?") was featured in ToonSeum's exhibit "Animating Haring!"[1]
Sources
External links