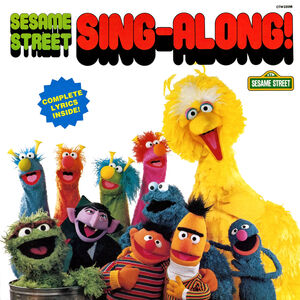 "Bingo", also known as "Bingo Was His Name-O" and "There Was a Farmer Who Had a Dog", is a children's song that involves spelling out a dog's name, and repeating the verse, each time replacing a letter of Bingo with a clap or other sound.
During a road trip on the 1982 album Sesame Street Sing-Along!, the Sesame Street gang pick up the Honkers, and proceed to sing the song. The Honkers provide honks for each missing letter of the dog's name.
A variation of the song was performed in a 2017 video for "Elmo's Sing-Along Series." Elmo and Rosita sing Elmo's name in the lyrics instead. At the end of the video, Bingo, the dog from the song, admits to liking their new version and wishes to change his name to Elmo.
Community content is available under
CC-BY-SA
unless otherwise noted.